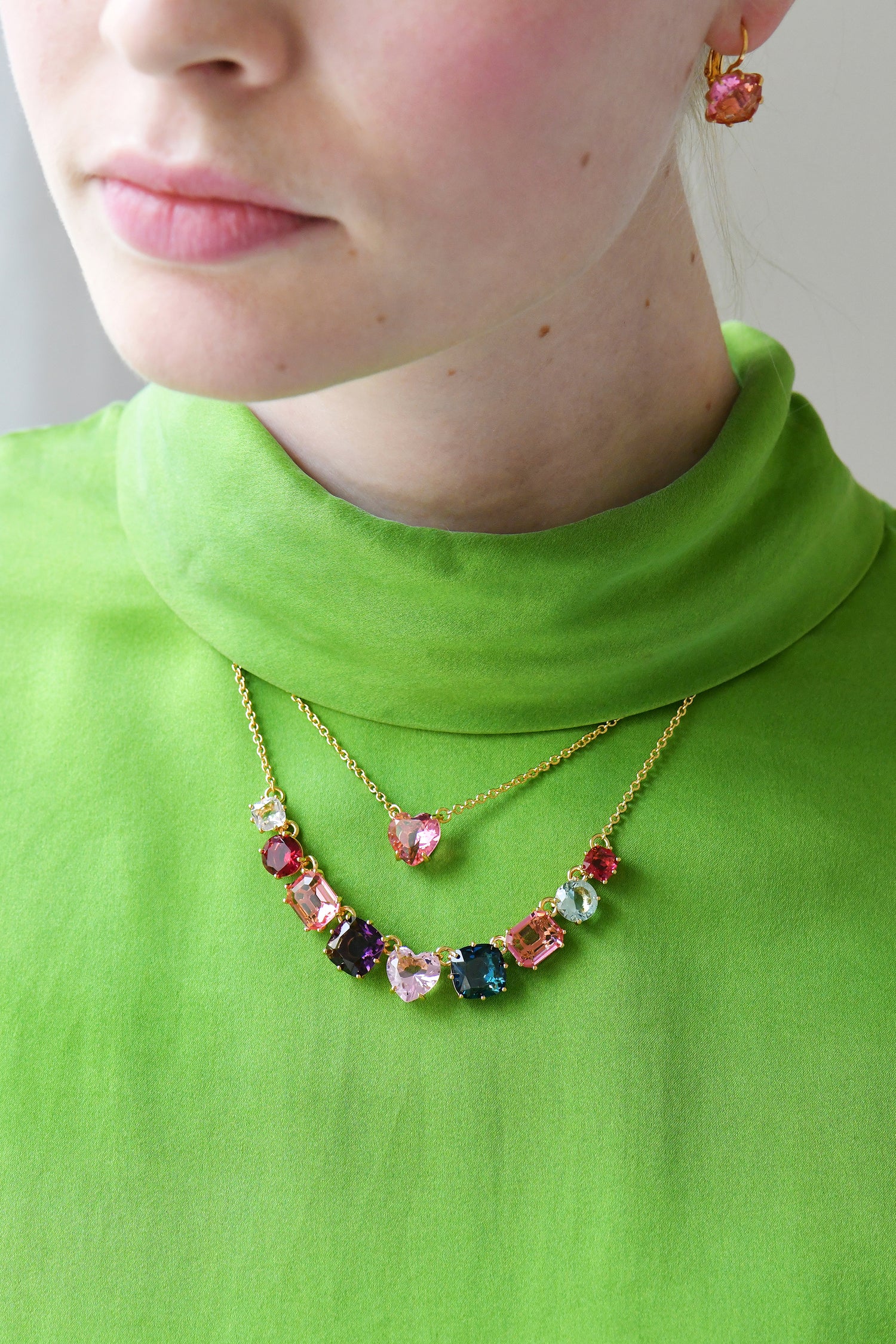 "Jewels are like music, there are so may notes, the soul is the piano with many strings, the artist is the hand that plays, touching one key to another to cause vibrations in the soul"
- Vassily Kandinsky
This is the iconic and timeless collection of La Diamantine.  For this season, inspiration was drawn from a multi-colored Tutti Frutti.  
SHOP NOW
Colorama Collection

Discover the Colorama collection, which is reminiscent of the Diamantine collections, which feature glass stones throughout the seasons.

SHOP

La Diamantine Collection

Discover the solitaire heart ring from the sky blue Diamantine collection.

SHOP

Pas De Deux Collection

These asymmetrical women's earrings are made up of delicately hand-enamelled brass ballerinas, elegant knots made in a 14 carat gold plated brass with small hand carved glass stones and white freshwater pearls.

Shop
"Obsessed with my Les Nereides gold and shell earrings that I can wear everyday for work or at the beach."
-Sarah Lahbati
"Whimsical yet delicate statement pieces, I love wearing Les Néréides to showcase playful femininity."
-Rhian Ramos